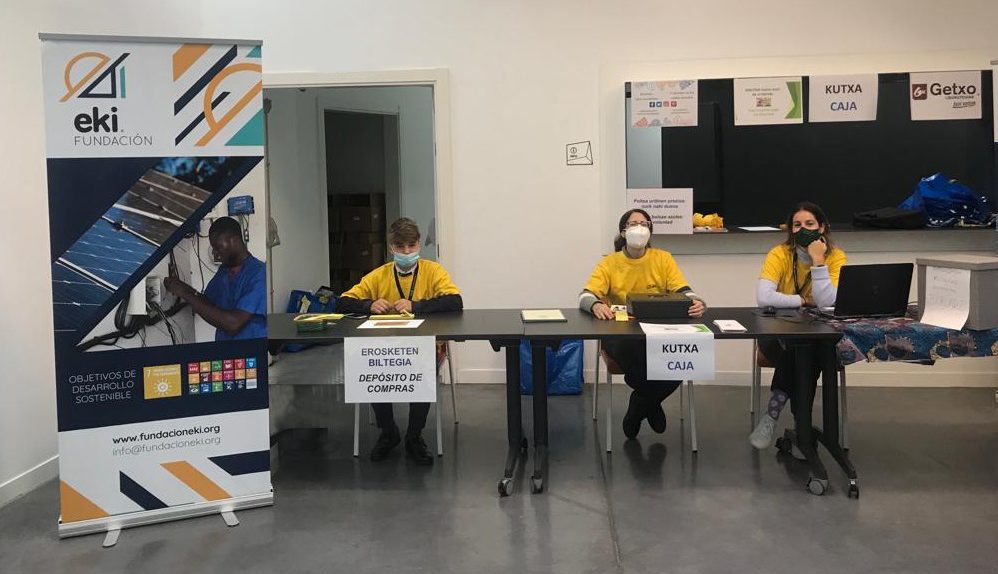 Used Book Solidarity Market
Published by Eki.
After two years, the annual celebration of the Getxo Used Book Solidarity Market was resumed in Romo Kultur Etxea, from November 10 to 14. In this edition, the Getxo City Council relied on the EKI Foundation for its organization and management. The funds raised, in favor of EKI, have been destined to a project of Vocational Training in solar energy in Buterere, Burundi.
"We thank all the volunteers who have supported us and all the visitors for their contribution, and especially the Getxo City Council for giving us the opportunity to organize the market and contribute to one of the EKI's projects," says José Galíndez, president of the EKI Foundation.

The event was a success with the sale of more than 10,000 books, which translates into a donation of more than €10,000.

The president of the Getxo Culture Department, Irantzu Uriarte, and the Councillor for Development Cooperation, Carmen Diaz, gave the EKI Foundation the funds raised (€ 10,212) in the Used Book Solidarity Market.