Water pump for Agric. Coop., Cape Verde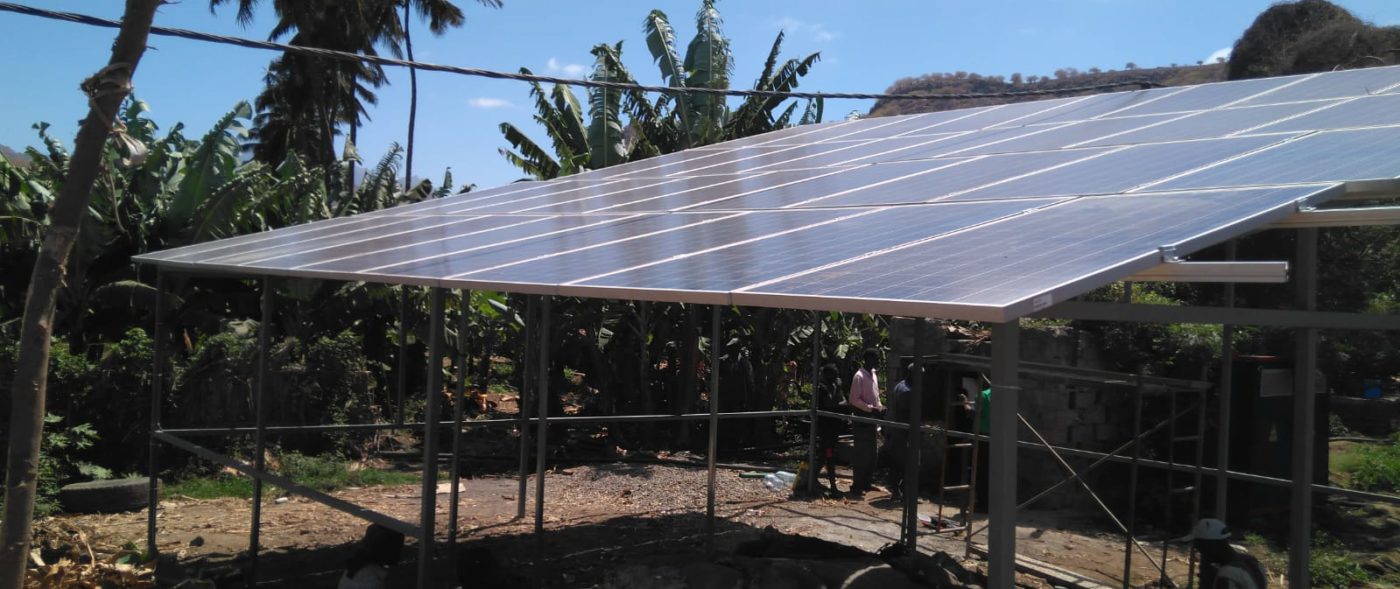 In collaboration with the NGO Legorratetic Mundura the installation of a photovoltaic system was carried out in the Republic of Cabo Verde, specifically on the island of Santiago.
One of the main problems the farmers of the region must face are the high prices of electric power and the scarcity of water ; as a consequence, most of them can only afford to connect water pumps to the main grid in limited moments or with significant impact in profits. This circumstance, plus the high price that the imported food can reach, entails that poor crop production can exponentially increase malnutrition risk among the most disadvantaged populations.
---
NGO: Legorratetic Mundura
SERVICE: photovoltaic supply to a water pump
IMPACT: 71 families
PV INSTALLATION: 34 panels (9,76Kw)
SOCIAL IMPACT: improvement in water supply
PROJECT SITUATION: In operation
---
NGO Legorratetic Mundura, centered in sending humanitarian aid to rural areas in Cape Verde, has presented us this project to power with photovoltaic energy a water pump belonging to the farmer's cooperative "Varzea Nova".
This cooperative of small farmers couldn´t afford to cover the expenses of connecting the water pump to the main electric grid, so although they have a well their water supply was limited.
With this installation they have available water to appropiately irrigate the crops, achieving a substancial improvement in harvests and enhancing local access to food and their economic capabilities.