Maria Ines Tailoring School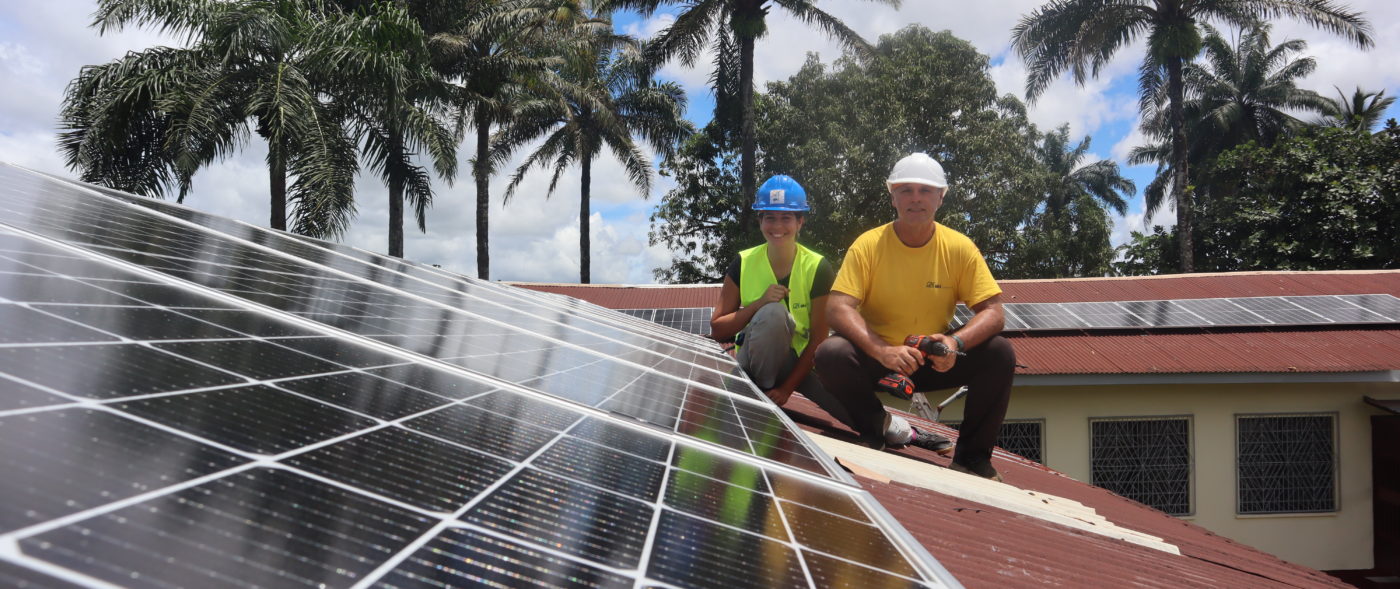 In September 2021, a solar installation was put into operation in Lunsar, Sierra Leone, where the Clarisian Sisters have a new tailoring workshop in the Maria Ines Vocational Institute for Women.
Thanks to the efforts of Dr. Olga Ramirez (Mille91 Foundation), who obtained a donation of several sewing machines from a workshop in Spain, the Sisters have been able to expand their tailoring workshop. They teach this profession in a two-year program to a group of 30/40 vulnerable people, mainly women, providing them an opportunity to earn a living.
---
NGO: CLARISIAN SISTERS OF SIERRA LEONA
Servicio: Light and electricity 24/7
Impact: Education
PV Instalation: 30 panels (11,4kWp)
Social Impact: Improvement in the employment of women
---
To operate the new electric machines (in addition to other manual machines), lights, fans, etc, electricity is needed. The center doesn't have access to the electricity grid, and running a generator for so many hours a day is unfeasible for the economy of the vocational center.
EKI Foundation has made a solar installation that guarantees the operation of the tailoring workshop and all its equipment. For the study of this project, EKI has collaborated with the NGO ENERGÍA SIN FRONTERAS (ESF).