Likuni Hospital, Malawi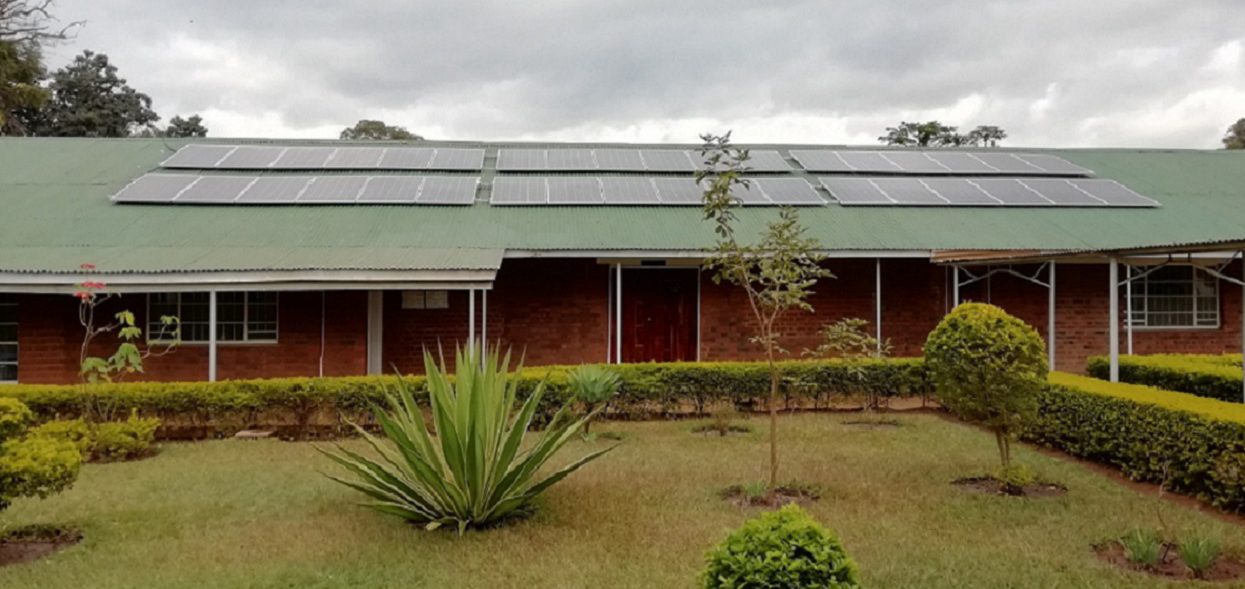 The Likuni Mission Hospital is 9 km from Lilongwe, capital of Malawi, and is run by the Missionary Sisters of St. Francis of Assisi (SFMA). The hospital covers a reference population of 168,904 people, most of them subsistence farmers and small merchants in the suburbs, with very low economic resources. It serves almost 45,000 patients a year and has 231 beds.
---
NGO: Missionary Sisters of St. Francis of Assisi (SFMA)
Service: Light and 24/7 electrical supply
Impact: 45000 beneficiaries
PV Installation: 36 panels (9,9 kW)
Social Impact: Improvement in quality of hospital service care
Project Situation:  In operation
---
The power supply from the electrical grid in Malawi is chaotic, with continuous and prolonged outages, which is a real challenge for the operation of the hospital, especially in sensitive areas such as operating rooms and laboratories.
In January of 2019, trough the iniciative of the NGO AFRICA ACTIVE, the EKI Foundation sent a photovoltaic solar installation through the Sevillian NGO, LLAMARADAS DE FUEGO, that provides uninterrupted electrical service to the operating room, laboratory and ambulatory care room of the Likuni Hospital. When the material arrived to Lilongue two months later, EKI personnel traveled there to carry out the installation and commissioning with local personnel from the hospital, Eki also provided training to the local personnel.
The solar PV installation offers an electrical backup energy source without interruption that is reliable and clean and it allows the hospital to offer better health care services. They previously relied on a large expensive generator set as there backup energy source. The solar installation will also lower the hospital's electricity bill.